As of October, we are now up to 800 users on our Zoom Pro site license. Remember, all faculty, staff, and students have a Zoom Pro license as part of our contract. Just go to http://appstate.zoom.us and log in to claim your Pro license -- and you can instantly create or schedule meetings for up to 50 participants!
Zoom Use Cases
Faculty
Online Office Hours! You can use a Zoom meeting to hold 'online office hours.' Either by appointment or drop-ins. You can even get notified a student has entered and is waiting for you via an email or alert on your phone!
Snow Day! If your class is cancelled because of bad weather, you can have a virtual class meeting in Zoom. You can add a Zoom meeting right into your AsULearn course. Since any Zoom meeting can be recorded, any students who don't attend can watch the recording. The mobile apps are great, and you can even host a Zoom session from your phone or tablet.
Guest speakers! You can have a Zoom session during your class meeting and bring in a guest speaker from anywhere in the world. All your guest needs is access to the internet and the ability to receive the Zoom invitation via email, text, or chat. That's right, guests need not have an ASU account to participate in a Zoom session.
Students
Students can also instantly create and host online meetings for up to 50 participants, and invite any participant via an email, text, chat, or Google Calendar invite.
Virtual meetings for any need (group work in classes, clubs/orgs, visiting with Mom/Dad/friends/family back home, meetings with prospective employers). These can be recorded and shared later.
Many professors ask students to create short "video introductions" for posting/sharing. You can drop into a Zoom meeting, capture your webcam, make a recording, and easily download and share. Also great for recording "student presentations."
Students will be glad to know that the iOS and Android apps work great.
Staff
We're seeing more and more committees meeting in Zoom, including doing the first round of candidate interviews in Zoom meetings. Since staff also have Pro licenses, they have the same ability as faculty and students to instantly create or schedule meetings for up to 50 participants.
Here are some stats from our last month with Zoom (Sept. 10 - Oct. 10):
Our Top Ten Zoom Users by meeting minutes:
Top Locations by Meeting:
If you have questions about Zoom:
38 minute App State Zoom Training: https://www.youtube.com/watch?v=TEGS5SchK6k
Zoom in AsULearn How-To: http://asulearnhelp.appstate.edu/support/web-conferencing
Zoom Support Pages: https://support.zoom.us/hc/en-us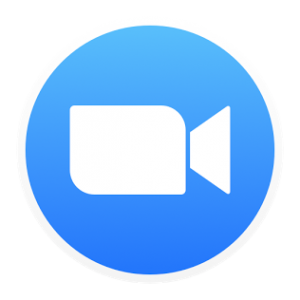 Tags: