A little over a year ago our team instituted a Feature Request forum for AsULearn. This feedback forum has been a great vehicle for faculty, staff, and students to suggest an idea or rate other people's ideas. It has helped give our LMS Advisory Board, and our AsULearn team, input from our community to help us set the direction for the LMS. Outlined below are several requests we fielded this past semester and some of the things we are doing to address these requests.
VoiceThread & Flipgrid pilots -
One of the most popular feature requests we had last semester was for faculty to have the ability to have a better mechanism for audio/ video feedback to students. This feature request was so popular that we've decided to pilot two possible solutions (VoiceThread and Fligrid) for our campus for this year. Both are web-based solutions with no software to install.
VoiceThread and Flipgrid provide simple and innovative tools for increasing student engagement in fully online, hybrid and face-to-face classes. Consider participating in one or both pilots this semester and give us your feedback on these solutions. Complete this simple request form to let us know you are interested - https://goo.gl/forms/ZOkcnk6v9OAIeasS2
More information about these products may be found on their respective websites:
VoiceThread - https://voicethread.com/about/features/
Flipgrid - https://info.flipgrid.com/
Our team will also be offering training opportunities on the following dates in January:
VoiceThread Training:
Friday, Jan 19, 2018 10:00 AM - 11:00 AM EST
Watch the webinar from the comfort of wherever you may be with an Internet connection by registering at https://attendee.gotowebinar.com/register/8899940083938592001
Flipgrid Training:
Friday, January 26, 2018 2:00 PM - 3:00 PM EST
We will also record both sessions and put the recording on our YouTube channel. Our instructional tech gurus are happy to do one-on-one consultations with you as well, and we will be offering more sessions throughout the semester.
Please let us know if you would like more information about these products or would like to join in on these pilots.
Sharing cart -
Have you ever wanted an easier way to share content from one course to another? Well now you can! The Sharing Cart is a new module that we have made available. This is a block that enables sharing of AsULearn content (resources, activities) between multiple courses on your site. Simply add the Sharing Cart block to a course and click on a resource or activity you wish to share. Navigate to another course site, add the Sharing Cart block again, and you will see the shared content available.
Flexible sections format-
Flexible sections is a course format some faculty have been looking for for their course organization. This format allows you to organize your course content in any number of sections that can be nested. Each section can be displayed expanded or collapsed. To utilize the Flex Sections format - open your AsULearn course, go to the gear menu in the right hand corner, choose Edit Settings, then Course Format - Flexible Sections Format.
Wait period for discussion posts -
Faculty and students told us that 30 minutes is too long of a wait for people to be able to edit their discussion posts. So, we've changed this settingfrom 30 minutes to 15 minutes for users to edit posts. You can still check the box to send immediately.

Keep your ideas coming and we look forward to a great semester!
Best,
Tom Van Gilder and the Center for Academic Excellence Team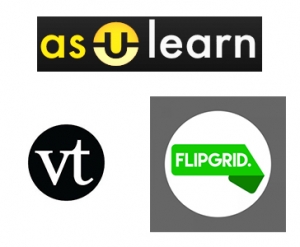 Tags: