Universal Design for Learning is a teaching strategy that aims to create a flexible and inclusive learning environment for all students. A UDL approach is very diverse and promotes teaching strategies that reach a variety of learners in a higher-ed classroom including those with learning differences, autism, ADHD, and other forms of neurodiversity. UDL helps to engage students, makes the course material more clear, and leverages the skills and attributes of the diversity of learners to benefit everyone in the learning environment.
Lilian Nave, a faculty member of Appalachian State, is the host of the Think UDL Podcast. This podcast is dedicated to increasing the conversation about UDL in higher education. While UDL is well-known and has been implemented in the K-12 world, it is lesser-known in the post-secondary education system.
Think UDL reaches an audience of mostly faculty and faculty-developers, such as administrators and IT professionals. Each episode focuses on different topics such as new ideas for teaching, how to better reach students, grading strategies, how to make group work more successful, and other tips and tricks on how to make courses more engaging and clearer for students. The podcast is both theoretical and practical-minded in nature, explaining what different UDL strategies are, how they are implemented, and why they matter.
The Think UDL Podcast recorded its first episode in December 2018 and has been growing rapidly since. In March 2020, there were 21.8 thousand downloads or 1,500-2,000 monthly downloads. Within the first week of posting an episode, it gets as many as 500 downloads. In addition, the podcast has listeners mostly in the United States, as well as in Canada, Ireland, Australia, United Kingdom, and more.
The Think UDL Podcast will be posting its 69th episode on September 7, 2021 and will be focusing on UDL at Penn State. Each episode includes a transcript and resources. The podcast can be found on Apple Podcasts, Google Play, Stitcher, and anywhere you listen to podcasts as well as on the website at https://thinkudl.org/.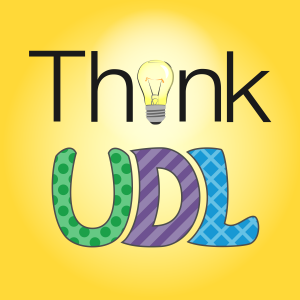 Tags: