One of the ways that The Center for Academic Excellence strives to support faculty and staff is through professional development workshops and other special events—whether it be face-to-face or online webinars.
This year, several prestigious offices partnered with our office to provide information about their services and support they can provide faculty and staff in their continuing development of their successful career at Appalachian State University.
The following offices facilitated one or more successful face-to-face workshops:
Academic Affairs
The Office of Civic Engagement
College STAR
The Office of Disability Services
The Learning Assistance Program
Office of International Education and Development
The Quality Enhancement Plan
The Office of Research Consultation
The Still Point Organization
The Office of Student Veteran Services
Several faculty and staff members commented on the valuable information offered during these events:

"It is very nice to be at an institution that values their faculty and truly wants them to succeed—thank you!"—Path to Promotion and Tenure

"I already told others in the department about the statistical analysis workshops, along with the director of distance education about the facilitators services today. This workshop series is an untapped market, especially for distance education professors and how to use the technology Internet mediated."—Logistic Regression

"Loved it! Needs to be offered to everyone in all departments."— Lollipop Moments: Recognizing the Good in You and Others

"It was a great opportunity to hear many good ideas from several people; not just instructors."—Tips, Tricks, and Tools for Time Management
We want to hear from you!
To aid us in the improvement of future workshops that our office offers, we would like to know what support you need to help your continuing successful career at ASU (whether it be personal or professional). Please fill out this brief, anonymous survey to help us plan for our upcoming summer and fall events.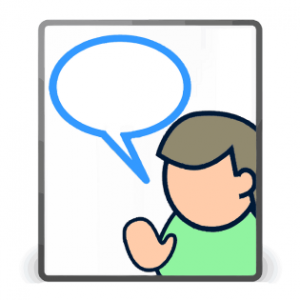 Tags: