Change can be difficult, but with technology, changes are necessary to maintain security and improve functionality. In May, prior to the start of Summer I, AsULearn will be updated to Moodle 3.2. Although a new look can throw users in the begining, we hope that faculty, staff and students will appreciate some of the gains with this upgrade.
Discussion locking
Easily close forum discussions after a period of inactivity.
Assignment overrides
Easily change assignment deadlines for individuals or groups.
Negative scores for assignment rubrics
The Rubrics grade calculation has been improved and now allows for negative scores.
Easier editing
Gear menus in the new Boost theme enhance the editing experience
More mobile friendly
For more details about Moodle 3.2 please refer to the new features tour link.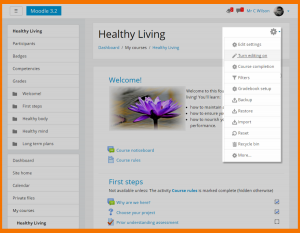 Tags: