Active Learning Classrooms, or ALCs, are classrooms that are designed to be more engaging, innovative, and technologically advanced than the traditional classroom. They allow students to better engage in collaboration, problem-solving, listening, and discussion. Appalachian State currently has 17 ALCs available for use, located all around campus.
ALCs are a great way to get students into a different learning environment and to increase engagement and retention. There are two key features of ALCs that are significant in creating a better learning environment as opposed to traditional classrooms:
Pedagogy. Instead of a teacher-centered, lecture-based classroom, ALCs are very student-centered and collaborative. Students are seated together at tables that are connected to display screens. This allows students to work together in groups easier, as well as to be able to freely move around the room without being at the front and center of the classroom. In addition, the tables in each ALC can easily move around the room, allowing students and teachers to create a seating structure that best suits their needs.

Advanced Technology. Each ALC provides a number of advanced technologies, including digital screens at each table, as well as at the front of the classroom. Students can easily connect their laptops to the screens, allowing them to display and showcase work in their groups, and even share their screen with other groups. These digital screens allow for more seamless communication and collaboration on group or class projects.
"We have designed a professional development training series to support a range of interest among faculty, from Open House Introductions to a one-hour workshop offering a light mix of Pedagogy and Technology Skills to a semester-long Faculty Learning Community where we're reading and discussing a book focussed on Active Learning," says Derek Eggers. "We will continue to offer these workshops and learning communities depending on faculty interest."
The Center for Academic Excellence will be hosting ALC workshops in various ALC's across campus. The ALC Scholarly Learning Community, already underway this Fall, plans to offer a showcase on December 3rd which will be open to any interested faculty. A new Learning Community series will be offered this Spring.
To find out more or sign up for a workshop or Learning Community, please see the Workshops site (https://workshops.appstate.edu/) or contact Derek Eggers at eggersdc@appstate.edu.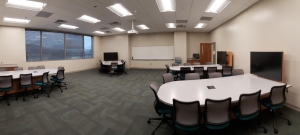 Tags: