The UNC Board of Governors was established in 1993 in order to highlight the importance of teaching and to recognize those teachers who have made excellent contributions to the UNC system. The recipients of these awards demonstrate excellence in the classroom and have had a profound impact on their students' learning experiences.
Appalachian State is proud to have a fellow faculty member, Dr. Reeves Shulstad, win a 2022 Board of Governors award for Excellence in Teaching. Dr. Shulstad has been at App State since 2009, and is a professor of Musicology in the Hayes School of Music. Along with teaching, she has published book chapters on the orchestral works of Franz Liszt, and articles and reviews in The Journal for the International Alliance of Women Musicians, The Journal of Music History Pedagogy, and Notes: the Quarterly Journal of the Music Library Association.
When asked about the award and her contributions, Dr. Shulstad attributed her success to her passion for communicating with students. She strives to get to know her students and to find ways to engage with them throughout her courses. Dr. Shulstad also serves as a mentor to her students, working with them on independent research projects that have been presented at conferences such as the National Conference on Undergraduate Research and the College Music Society. In addition, she has given students the opportunity to do supervised teaching, allowing them to expand and open opportunities outside of the classroom.
Dr. Shulstad explains that she has improved her teaching by taking advantage of the various offerings of the Center for Academic Excellence. She expresses gratitude for her colleagues and students who have helped her achieve this milestone.
"I so appreciate having a network of colleagues who are interested in improving their own practice as well. My colleagues that supported my nomination are part of that network as are the students who wrote letters of support for me. Having that network recommend me so highly is just such an honor."
There is no doubt about the excellent contributions Dr. Shulstad has made to the Hayes School of Music, and to the University as well. To see the full list of the 2022 award recipients, click here.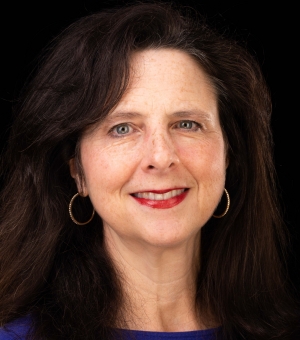 Tags: