Dr. Jennifer Snodgrass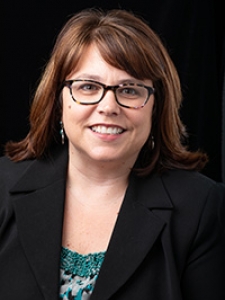 Award:
Board of Governors Excellence in Teaching Award
Department:
Music Theory and Composition
Jennifer Snodgrass, Professor of Music Theory in the Hayes School of Music at Appalachian State University, is the recipient of a 2020 University of North Carolina Board of Governors Excellence in Teaching Award.
"At a time when we are all being called upon to think more creatively than ever, faculty such as Dr. Snodgrass exemplify the scholarship and ingenuity that elevates the Appalachian Experience," said Appalachian Chancellor Sheri Everts. "I am so very proud of her accomplishments, and I am pleased the Board of Governors recognized her excellence in teaching." Heather Hulburt Norris, interim provost and executive vice chancellor for Appalachian, said Snodgrass demonstrates teaching excellence across a wide range of levels — such as through her work with grade school children in Duke University's Talent Identification Program, high school students in the Cannon Music Camp and undergraduate and graduate students at App State. "She has received numerous teaching awards recognizing her outstanding contributions," Norris said.
According to Zachary Lloyd, one of Snodgrass' former students, the Excellence in Teaching Award winner has a mantra that influences everything she does: "Empower the undergrad." Lloyd earned a Bachelor of Music in music performance in piano with a concentration in music theory and composition from Appalachian.
"Not only does Dr. Snodgrass love to teach undergraduates but does so in a way that encourages critical thinking, supports making mistakes, and praises exploration and learning," Lloyd said. "She works to empower her students — allowing them to work alongside her on her own research projects and supporting them through their own projects."