Mr. D. Jason Miller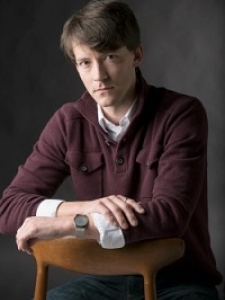 Award:
Board of Governors Excellence in Teaching Award
Department:
Department of Sustainable Technology and the Built Environment
College/School:
College of Fine and Applied Arts
Mr. D. Jason Miller, AIA, NCARB, is an associate professor and Program Director of Building Science in the Department of Sustainable Technology and the Built Environment (STBE) at Appalachian State University. He is also a registered architect practicing collaboratively in the mountains of western North Carolina through his firm, David Jason Miller Architect PLLC. Mr. Miller joined the Appalachian faculty as a full-time lecturer in August 2009, accepted a position as an assistant professor in August 2012, and received promotion to the rank of associate professor and permanent tenure effective July 2017. He holds a B.A. in Art History and History from Washington and Lee University, and a M. Arch. from the North Carolina State University College of Design. During his career at Appalachian, Mr. Miller has taught or acted as the faculty supervisor for 16 different course preparations, including lecture-based courses on construction means and methods; project-based courses on architectural graphics and digital modeling; studio-based courses in architectural design; professional internship and construction safety courses; and individual graduate thesis projects. He has also taught 15 unique directed-study, selected topic, or short-term study abroad courses.