Inclusive Excellence
Academic Affairs and the Center for Excellence in Teaching and Learning for Student Success are committed to Inclusive Excellence and recognize that inclusion and excellence are one and the same. Inclusive Excellence is an academically rigorous process and outcome that promotes critical thinking about knowledge, seeks to understand and address historical and present-day inequities, and creates equitable classroom environments. Inclusive Excellence does not position diversity as simply the presence of difference but instead treats diversity as the intentional inclusion of the cultures, worldviews, gifts, talents, history, and traditions of all people and places.
Inclusion of diverse peoples and perspectives leads to academic excellence and innovation in preparing students to navigate and contribute to an exceedingly diverse and global world. Inclusive Excellence employs a broad definition of diversity that includes, but is not limited to: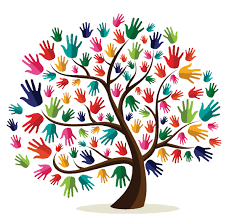 Age
Disability
Cultural Background
Educational Background
Gender Expression
Gender Identity
Geographical Region
Nationality
Neurodiversity
Race and Ethnicity
Religion
Sexual Orientation/Sexuality
Socioeconomic Status/Social Class
Veteran Status
While diversity of thought is certainly a form of diversity that leads to innovation and excellence, the Inclusive Excellence Team (as well as the research in the field) emphasizes that diversity of thought results from the intentional inclusion of people with diverse social identities, and emphasizes the innovative outcomes of intentionally including those from historically underrepresented and minoritized groups. For more information about what inclusion is not, visit this page.